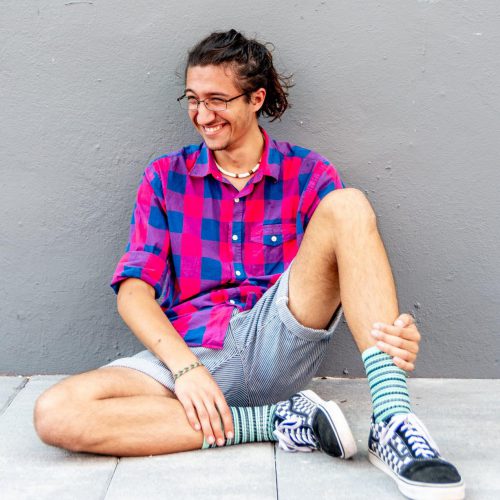 I'm Andrew Fraieli, a journalist and graphic designer generally covering systemic social issues, like housing and homelessness, and the policies affecting them. I was recently based in Brooklyn, New York, but now work out of Denver, Colorado.
Currently, I'm Editor-in-Chief of Florida's largest street newspaper, the Homeless Voice, where I've reported on the cost of criminalizing homelessness, the limits of SNAP benefits, and LGBT youth homelessness.
As well as reporting, I also do graphic design work in both magazine and newsprint, laying out the entire Homeless Voice newspaper each issue, as well as creating photo illustrations, brand images for non-profits events in Florida, and logos.
I spent my final college semester living solely out of tents, stairwells and the kind friend's couch on campus, so to write on the extreme expenses of university dorm rooms; I hitchhiked over 2,800 miles in Europe on less than $600 for two months to write on extreme budget travelling; and I've interviewed people experiencing homelessness in New York, Miami and Denver to give a voice to those without.
Recently, I wrote about Florida failing to track homeless hate crimes for eight years.