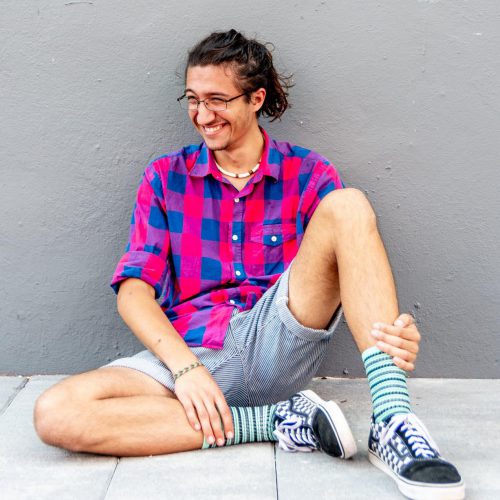 About me
Andrew Fraieli is a designer and journalist living a nomadic lifestyle travelling and living by couch and car.
Currently he is Editor-in-Chief of the Homeless Voice, a Florida-based street newspaper, as of January 2020 and has been improving the paper in print design, journalistic content and web ideas since he joined the paper in December 2018.
After travelling in Europe in 2016 — covering over 2,800 miles hitchhiking on less than $600 for two months — he began to write extensively on travel and homelessness, drawing from his experiences dumpster-diving, napping on the streets, and general extreme budgeting.
Cementing his interest in housing issues in all forms, Andrew spent his final college semester in 2018 living on campus solely out of tents, hammocks, stairwells and the kind friend's couch, so to write on the extreme expenses of university dorm rooms.
As a designer, Andrew's passion for words and stories blends through typography and photo illustrations. Much of his style consists of bold colors contrasting with flat images to blend with text, portraying the heart of a story and drawing a reader's attention to magazine covers and spreads. Beyond magazine design and newspaper layout, he has also created brand images for non-profits events in Florida, and logos.
Andrew loves the outdoors, having worked two years as an outdoor adventure trip leader in upstate New York and the Adirondacks, and is an avid photographer.